Malls have become a big part of our everyday lives, be it for the purpose of shopping, eating, catching up on a movie or simply passing time. Even though most malls have some attractions attached to them, they just do not compare to the malls in Dubai. This is the reason we have written this post, on Dubai Mall vs Mall of the Emirates.
Dubai Mall is better than Mall of the Emirates when compared with amount of stores, things to do, restaurants and size. However, Mall of the Emirates still offers a fantastic shopping experience and is worth visiting.
When in Dubai, people mostly head to either of these two malls. In addition, there is constant competition going on between the two and everyone has their own personal preference.
Since every person has different tastes and requirements, it is quite likely for people's preferences to differ while choosing which Dubai Mall to visit. Today, we look at Dubai Mall vs The Mall of the Emirates to assist both locals and tourists on which mall is the best for you!
Number of Stores & Variety
First of all, I'm going to take a look at the most obvious category when facing off two shopping malls; number of stores and variety. However, most of us do not visit a mall with a specific purpose in mind. What begins with window shopping ends up with heaps of bags hanging all over our body.
Heard of the saying shop till you drop? Most of us take this quite seriously you know. When we think of shopping, it pleases us to bump into variety and options.
The number of stores and services Dubai Mall has to offer is incredibly over 1200! Whereas, The Mall of the Emirates has just over 900 stores. As far as the number of stores are concerned, Dubai mall wins hands down.
Even though Dubai Mall offers a decent variety with regards to apparels, footwear, accessories and cosmetics, Mall of the Emirates doesn't exactly lag behind.
Regardless of the above, if you are someone who gets easily confused with options and isn't looking to lose time browsing, then Mall of the Emirates would be more appropriate. In addition, The Mall of the Emirates offers a more focused retail shopping experience than Dubai Mall. There are just too many distractions at Dubai Mall, which can be a good thing or a bad thing depending on your personality.
On the other hand, if you like exploring and taking your time, then Dubai Mall is the place to be.
Verdict: Dubai Mall wins the number of stores and variety. However, if you're looking for more focussed retail therapy where it is also less overcrowded, then visit The Mall of the Emirates.
Space and Size – Dubai Mall vs Mall of the Emirates
The Dubai Mall is the 26th largest mall in the world. The total area of this mall is approximately 13 million square feet. When comparing Dubai Mall's size with the Mall of the Emirates, the Dubai Mall is much larger and extremely spacious. One thing to consider though, Dubai Mall can become very busy and overcrowded due to its' popularity so make sure you plan your visit away from peak times if possible.
People who enjoy wandering huge spaces should visit the Dubai Mall. Blessed with millions of square feet, Dubai Mall is able to perfectly place its stores and other attractions. I wouldn't say that The Mall of the Emirates is cluttered and lacks space, but in comparison there is only one winner.
Verdict: Dubai Mall is the place to be if you like large spaces and want to spend a lot of time wandering. Mall of the Emirates offers a more focussed retail shopping experience.
Dubai Mall vs Mall of the Emirates Attractions
Your visit to the malls in Dubai will remain incomplete if you miss the many attractions that are essentially a highlight amongst tourists and locals alike. By visiting the Dubai Mall and the Mall of the Emirates you will be able to tick off a lot of worthwhile engagements from your check list.
The deciding factor here would be your personal preference and taste. Based on the attraction that you find more appealing, you will be able to decide which mall you should be visiting. For example keen skiers would visit the Mall of the Emirates and those wanting to see sharks would visit Dubai Mall.
Attractions at the Dubai Mall
Below is a list of some of the best attractions at Dubai Mall. For more information and tips on things to do at Dubai Mall check out my post on The 10 Best Things to Do at Dubai Mall.
Dubai Aquarium and Underwater Zoo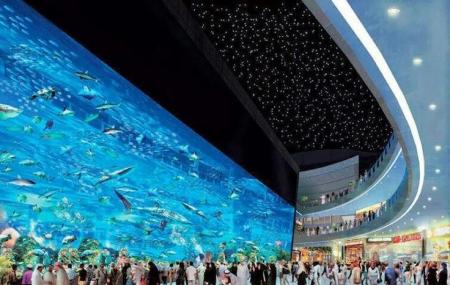 For those who would like to set out on a marine adventure then Dubai Aquarium and Underwater Zoo is the place for you. Known for being the world's largest suspended zoo, you can bump into over 140 species of aquatic animals here. What's more, over 300 sharks and rays sit ready to welcome you. An absolute delight especially for children, this place is sure to leave you amazed.
VR Park Dubai Mall
Theme parks are definitely a go to for most of us. And what if the theme park revolves around the idea of virtual reality? Doesn't it sound like a lot of fun? At Dubai's VR Park there are over 150 amusement games, there is something worth doing for every visitor here, irrespective of his or her age or experience.
Furthermore, there are lighter games available for young children as well. The highlight of this park remains the Laser Maze, which is a laser maze and racer bumping cars.
Dubai Dino
Dinosaurs hold a special place in our hearts even though they had become extinct a long while ago. Remember Jurassic Park? At Dubai Dino, you can relive your Jurassic Park moments even for just for a few minutes. This place houses a fossil of a Diplodocus, which was one of the largest dinosaurs to ever walk the earth.
Hysteria
Get ready to step into a dark space that boasts of an intimidating lighting and special effects, screechy screams and of course a lot of horror. Sometimes it's a lot more fun when you don't know what is coming next. Hysteria, which is one of the leading haunted houses in the UAE, does just this. Here you get to experience fear first-hand in the most fascinating and heart racing way.
KidZania
Wouldn't it be a lot more exciting if you were to take your child for a fun outing, but at the same time ensure that it turns into an educational visit? If this is what you wish for, then KidZania is calling for you. This children's activity centre is an education oriented entertainment hub a must-visit for all young ones.
Reel Cinemas
Want to put up your feet and relax for a while after all that shopping? If you haven't gone beyond multiplexes, then Reel Cinemas is sure to leave you awestruck. Reel Cinemas boasts of 22 screens and is thus one of the largest megaplexes in Dubai. The very first THX certified cinema in Dubai is located here.
Burj Khalifa
The last on our list and the most obvious is Burj Khalifa. The tallest building in the world is situated at the back of Dubai Mall. Experience the building light up at night or take a ride above the clouds and watch the sun set above and the fountain show below, the choice is yours.
Attractions at the Mall of the Emirates
Next we take at some of the best attractions at Mall of the Emirates. For a more comprehensive breakdown you can check out this post on 8 Fun Things to do at Mall of the Emirates Besides Shopping.
Ski Dubai
Haven't tried your hand at skiing yet? Why not experience this right here in Dubai? Ski Dubai as the name suggests is an indoor skiing facility based at Mall of the Emirates. On your visit here, you can take some ski lessons, engage in snowboarding, watch your children have a good time in the play area or simply relax yourself at the in-built café.
Ski Dubai is one of the largest snow parks in the world and is certainly not worth missing.
Magic Planet
Witness magic in its most surreal form at the Magic Planet. This is more of an amusement park stroke arcade where you can engage in some bowling, pool, billiards and hundreds of arcade type games.
Over 180 amusement activities wait to be explored at Magic Planet. Don't forget the "RoboCoaster", which is a fun ride that takes its inspiration from the Middle East. However, the thrill does not end there and there is also a 7D adventure worth taking; which is a unique combination of 3D graphics and 4D effects.
VOX Cinemas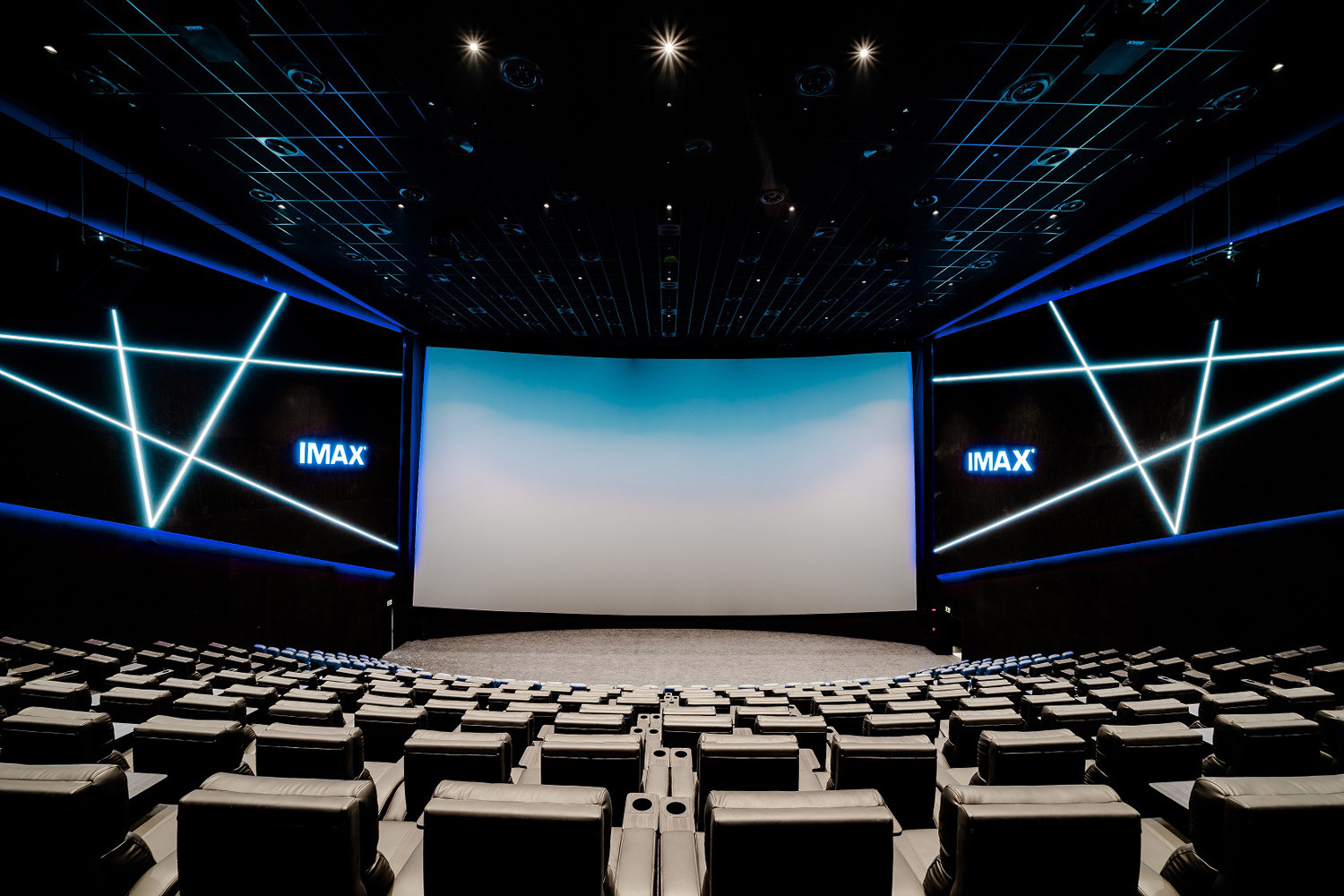 If you're a cinemagoer, then how can you miss the multiplex that proudly sits at Level 2 in the Mall of the Emirates. This multiplex has 24 screens that include 2 VOX Gold Screens, IMAX with Laser theatre, Theatre by Rhodes and also a VDX Cinema.
Verdict: The clear winner of this round is Dubai Mall. However, the list we set out above is just some of the main attractions here and not an extensive list. For those wishing to spend a day (and evening) at a mall with plenty of entertainment then Dubai Mall is the one for you. However, Mall of the Emirates still has many good attractions and things to do to keep the family occupied. Overall, each of the listed attractions in both malls are worth giving a try whilst visiting Dubai.
Dubai Mall vs Mall of the Emirates Restaurants
Dubai Mall has a whopping 219 different restaurants, cafes and eateries, with a literal A-Z of places to eat. From Al Hallab (Lebanese) to Zambar (Indian Street Food). Whereas Mall of the Emirates has 97 places to eat ranging from Yo! Sushi to Azkadenya (Arabian, Middle Eastern and Lebanese).
Facing off Dubai Mall's restaurants vs Mall of the Emirates restaurants is no small feat and trying to do so would swallow your time in this blog post. Because of this we are going to give you a quick taste of what each mall has to offer.
Best Restaurants at Dubai Mall
If you are a foodie, then Dubai Mall should be on the top of your list. With sometimes too much to choose from this is a food lovers dream. The cuisines in Dubai are not only unique and tasty, but also talk a lot about its' tradition and strong flavours. The below are restaurants in Dubai Mall which hold a 4 or more star rating on Tripadvisor.
#1 The Cheesecake Factory
Are you a cheesecake fan? In that case, the American restaurant, The Cheesecake Factory is waiting to serve you at the Dubai Mall. Apart from their cheesecakes, they serve some delicious soups, pasta, mocktails and burgers. This place is a hit among visitors due to its competitive pricing and comfortable ambience. In addition, an easy win for families.
#2 Red Lobster
If you are a seafood person, then there is no better restaurant than Red Lobster for you at the Dubai Mall. Gulp down a jumbo shrimp or munch on a grilled salmon on your visit to this eatery. If you're lucky visitor then you might even be able to grab one of the tables that offer an amazing view of the Burj Khalifa.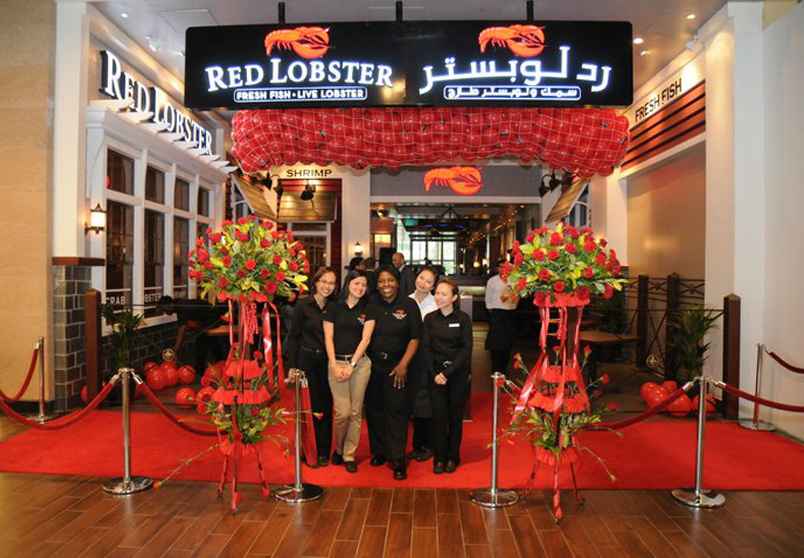 #3 Al Hallab
Wish to try out some lip-smacking kebabs? Or would you like to give some Arabian cuisines a try? Whatever the your appetite, Al Hallab is your go to restaurant. Most people prefer this restaurant as the cuisines here boast of friendly prices.
Make sure you try out their lamb chops, shawarma and of course some falafels. You will find Al Hallab located near the Dubai fountain and the waterfall on the 2nd floor of Dubai Mall.
#4 Mado
If you have a thing for Turkish cuisine, then head to Mado. This place is a hit among people who have a sweet tooth.
Mado sees many takers for its ice cream and Turkish pastries. From breakfast options, to soups, salads, main course and beverages, they have a complete menu. You will find Mado located within the Gold Souk shopping area of Dubai Mall.
#5 Grill Shack
Rated 5 out of 5 on Tripadvisor (2020), this American Steakhouse packs everything from burgers to hallal. The Grill Shack also does vegetarian friendly dishes too. Holding a 2019 certificate of excellence this place allows its' diners to feast with their eyes as they watch their food being cooked in the open grill kitchen. A great hit for families.
Best Restaurants at Mall of the Emirates
Mall of the Emirates may have less options than Dubai Mall, but are we really labelling 97 different cuisines as fewer options?! Like the Dubai mall, Mall of the Emirates has its' best choices which are of course again down to personal preference but let us take a quick look at 5 of the best restaurants at Mall of the Emirates.
#1 Texas De Brazil
Listed at the 126th best restaurant in the whole of Dubai (2020), out of 7,666 restaurants is some going. Texas De Brazil offers Brazilian barbecue food but also serves halal and gluten free options.
Personally one of my favourite restaurants EVER and a real coo for the meat lovers out there. This restaurant has won the Tripadvisor Certificate of Excellence three years running and once you've been you will taste all of the reasons why.
#2 Apres
Second on the list, in no particular order is Apres. Apres is a European style pub cuisine restaurant which serves traditional European dishes from Pizza to Turkey Roast dinners. This restaurant embodies the Alpine ski-lodge chic and is neatly situated at the foot of Ski Dubai's indoor slopes.
#3 Olea
Turkish, Middle Eastern and Lebanese restaurant Olea is one of the best places to hit in the Mall of the Emirates. Another certificate of excellence win in 2019 made it 3 in a row for this fantastic food chain.
From the El Homos Beiruti of Lebanon and Nayeh (raw meat) selection of Syria to the Sultan Ibrahim of Cyprus and Soft Kunafa of Palestine, discover the best of Levantine cuisine.
#4 Tribes
For those looking for more vegetarian or vegan options, Tribes is the place to eat. Tribes is located at both the Mall of the Emirates and Dubai Mall but the ratings for the restaurant at Mall of the Emirates are higher, thus the reason we have chosen this branch.
This restaurant prides itself on exotic flavours from the African continent which date back to the tribal era. The spice islands of the east and the french in the west, coupled with the dutch in the south and arabic flavours of the north all contribute to making this one of the best tasting restaurants there is in Dubai.
#5 PF Changs
The Asian cuisine at Mall of the Emirates is one of the best for chinese, Vietnamese and Cantonese dishes. Like most places in Dubai there are vegan options and Halal too, plus for seafood lovers many people rave about their dynamite shrimps.
Another certificate of excellence winner and in the top 7% of all restaurants in Dubai, this is another great option when visiting Mall of the Emirates.
Dubai Mall vs Mall of the Emirates – Who Wins?
Dubai Mall wins the face off on size, number of stores, restaurant choice and attractions. However, in the end, it all depends upon your personal preference and what you would like to do at that point of time.
Mall of the Emirates offers a more focussed retail experience and does still offer a fantastic day out. Dubai Mall is the choice for families and those wanting a huge variety of things to do and places to shop. However, a casual retail therapy trip is probably better suited to the Mall of the Emirates as your less likely to get lost and lose time!
Mall of the Emirates still has many fantastic attractions to suit most people and offers different attractions to the ones at Dubai Mall. If you want to visit the underwater zoo go to Dubai Mall for example. However, if your a keen skier then Mall of the Emirates is the one. Furthermore, you could always visit both!
For more on Travel & Living in Dubai & Abu Dhabi be sure to check out our other articles and follow us on Pinterest and subscribe on Youtube too!