When you travel to Dubai, there is no way to do everything that this city offers. However, there is one experience that every single traveller who comes to Dubai goes through, and that is the heat. Whether you're visiting Dubai during the hot summer months or just wondering about all of the fantastic things to do indoor, we have you covered with our top 8 Dubai indoor attractions.
Along with its incredible technology, Dubai is probably one of the hottest cities in the world but that doesn't deter millions of tourists from visiting the country every year. If you're not an outdoor person, but you still love the feeling of discovering new places, then Dubai was built for you.
Hopefully our recommendations below will keep you cool whilst ensuring you have an incredible time in Dubai!
1. IMG Worlds of Adventure
One common complaint about going to an amusement park is that the heat and the wind can ruin a good day. In addition, you can't forget about sunburn, which can last for days. However, the only complaint about IMG worlds of Adventure is that it's not open 24 hours!
This theme park has permission from Cartoon Network and Marvel to debut their characters within the centre and on the rides as well, so you can take pictures with your favourite superheroes.
Ask anyone, and the best ride at the IMG World of Adventure is the Velociraptor. It's a roller coaster with almost too many twists and turns to comprehend. Here, you glide through the prehistoric jungles and face off against the mighty dinosaurs that once roamed this world.
2. The Dubai Mall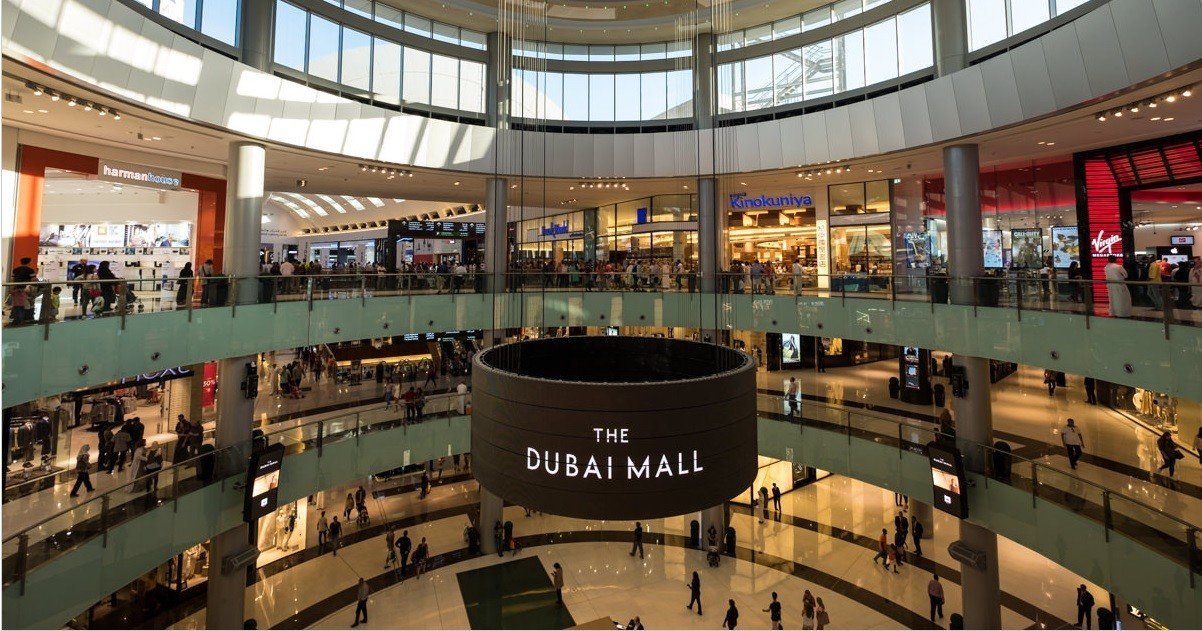 One of the best indoor places to visit in Dubai, The Dubai Mall.
Unlike the malls of your local neighbourhood, The Dubai Mall is a feat of wonder. It's located perfectly in the middle of Dubai's downtown, so it always carries atmosphere, plus you can catch a performance that is playing in one of its many open centres pretty much any time of the day.
Days and nights can be spent exploring in this humongous air conditioned shopping paradise. In the winter, the retractable roof folds back for it to become an outdoor mall. The moment you walk into the Dubai Mall you'll realize that your credit card is in danger, for you can buy everything and anything in there.
This mall is home to over 1,200 retail stores and 200 restaurants and food court stops. If you don't want to leave the AC, but you want to get your hands on some traditional arts, jewelry, and clothing, you can check out the Souk of Dubai Mall as well.
In the very centre of the mall is the Dubai Aquarium & Underwater Zoo, which houses hundreds of sea creatures, including sharks! With such amazing sights to see all together. This mall earns its place as one of the top 5 indoor attractions in Dubai.
Recommended reading – 10 Things to do at Dubai Mall – Dubai Mall vs Mall of the Emirates
3. The Museum of Illusions
If you enjoy tricking your mind and your eyes and seeing the impossible, then you'll love the Museum of Illusions. With the power of art, the entire museum is dedicated to tricking your sense of sight, your hearing, and even your ability to balance.
Everything that was left is now right, and what was right is now left and upside down is how you live now! This is life now in one of the best indoor attractions in Dubai. There is even an anti-gravity room! Or is there? You'll have to come to find out!
When you're done tricking your eyes, go over to the Dilemma games room. You can exercise your mind with dozens of puzzles for you to flex your problem-solving skills. This museum is genuinely mind-changing and will show you a different way of looking at the world around you.
4. The VR Park
An attraction so unbelievable, your pictures will look more like artwork. If you are seeking out an adventure which has less to do with being in front of a screen and more to do with the world within the screen; then you need to check out the VR Park inside the Dubai Mall.
Call it what you like, jacking in, stepping into the matrix, logging into cyberspace. The future of VR is coming fast, and at the VR park, you can witness it in all its glory.
The moment you walk into the park, you'll feel like you stepped out of the ancient past and into a futuristic world coated with a neon glow. This park has more than two stories of immersive games and unbelievable gameplay. After one visit, sitting down to play a video will never be the same.
VR Park can accommodate anyone of any abilities. There are many games and experiences that are adaptable to wheelchairs and walkers.
5. Ski Dubai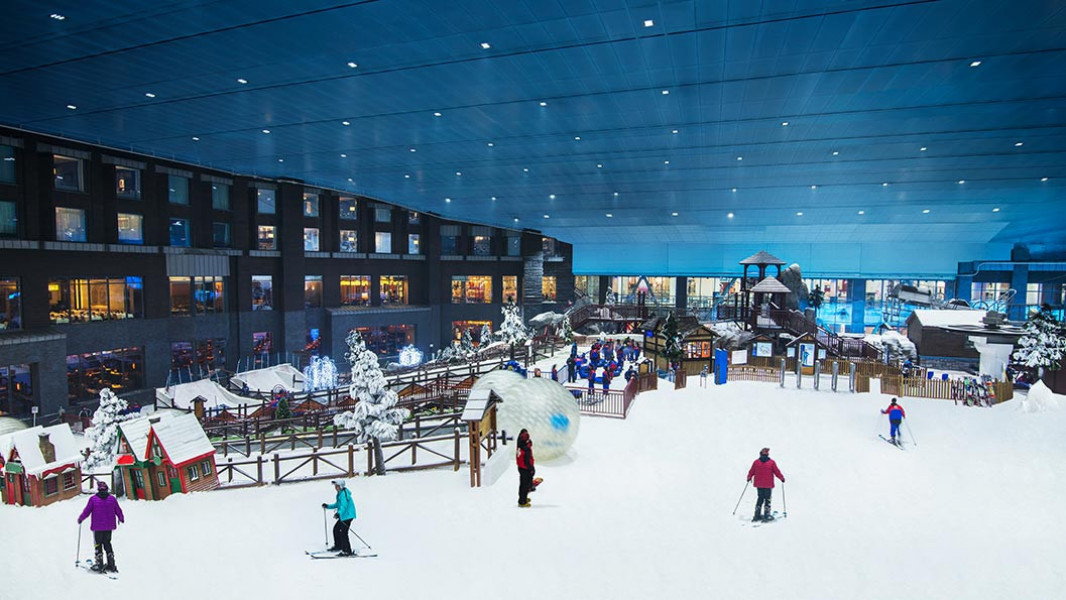 Based at Mall of the Emirates, Ski Dubai is one of the best things to do in Dubai to keep you cool!
Here you'll step out of the heat and into a world of snow and ski. In a single day, over 6,000 pounds of snow keep its patrons skiing, making snow angels, and throwing snowballs.
The ski lodge has three transportation lifts, 1.5km of slopes to ski down, and it reaches an elevation of 100 m. The best thing about Ski Dubai is that you don't have to bring your skis couldn't with you. Everything is available for rental within the mall next to the entrance.
6. Mall of The Emirates
How could we mention Ski Dubai without possibly talking about Mall of The Emirates?!
Second only to The Dubai Mall, M.O.E is one of the best places to shop, dine, explore and entertain whilst keeping yourself out of the heat.
When over 600 retail outlets and over 100 restaurants and cafe's aren't enough, make sure to check out the theatre, bowling alley and the VR experience (Dreamscape).
If you're visiting with a small family, Magic Planet is one of the leading family entertainment centres in Dubai.
7. Green Planet
If our previous 6 things to do indoors don't satisfy you then maybe Green Planet will. Offering something different to the many inside attractions in Dubai, Green Planet's tropical indoor rainforest is sure to wow the eyes of young and old.
Home to over 3,000 different plants and animals, and at a steal of just 89AED; Green Planet should be on your choice of attractions to keep you out of the sun.
8. Etihad Museum
The UAE sure has an unrivalled economic development during the past few decades. One of the best ways to views this development and all of the stories surrounding it is by visiting the Etihad Museum.
Tickets to the museum are extremely cheap at just 25AED with children gaining access for free.
Conclusion
These Dubai Indoor Attractions in our guide were designed to cover all ages. Whether you are an adult or child, choosing any of the 8 above should keep you out of the Dubai heat whilst ensuring you are entertained.
Make sure you come back for more on Travel & Living in Dubai & Abu Dhabi. Follow us on Pinterest and Subscribe on Youtube too.